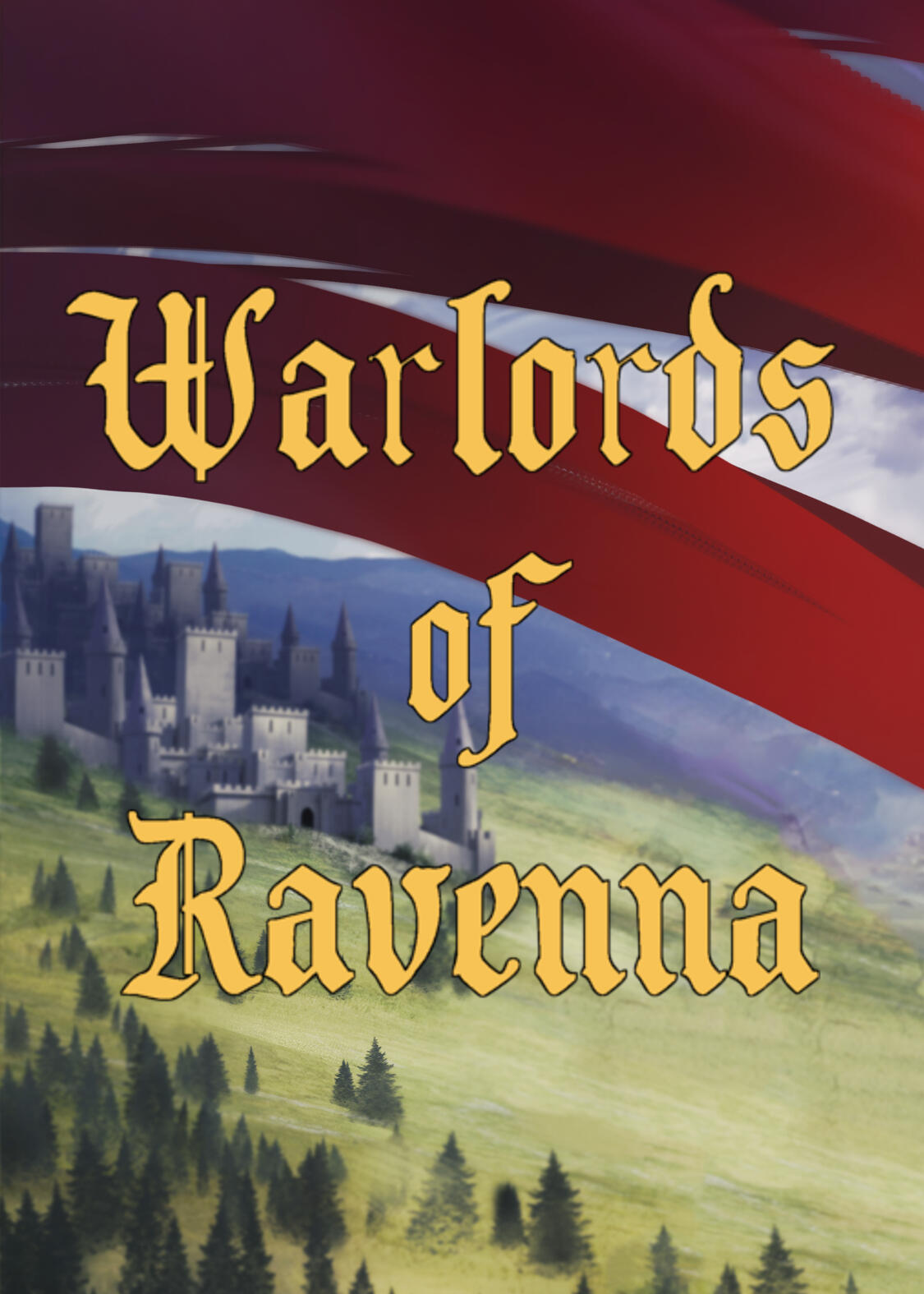 Warlords of Ravenna
---
Top Corner Media
Warlords of Ravenna
A card game for 2 to 8 players with either individual or team play.

Players take turns placing cards that represent military strategies, renown Commanders and infamous Assassins. A player can place a card on themselves or on an opponent.

A round ends when a player chooses to attack instead of drawing a card. The attacking player, and the one being attacked, total up their cards. The player with the highest total wins that battle (a tie goes to the attacker) and points are awarded for the round.

The game ends when one player has scored enough points to be crowned 'Ruler of Ravenna.'
Play it for free on Tabletopia.com
---
Top Corner Media
'Warlords of Ravenna' is our first project and it will be available via Kickstarter soon. Sign-up on our contact page to be notified when the campaign launches.
Send us a message...
...or join our mailing list to be notified when we launch on Kickstarter.
Send us a message...
...or join our mailing list to be notified when we launch on Kickstarter.
Enter to win a promotional copy of 'Warlords of Ravenna'.
Winners will be notified by e-mail.
Thank you.
We'll get back to you right away.
Thank you.
We'll let you know when this project goes live on Kickstarter.
Good luck.
You are now entered in the contest.
Warlords of Ravenna
A card game for 2 to 8 players with either individual or team play.

Players take turns placing cards that represent military strategies, renown Commanders and infamous Assassins. A player can place a card on themselves or on an opponent.

A round ends when a player chooses to attack instead of drawing a card. The attacking player, and the one being attacked, total up their cards. The player with the highest total wins that battle (a tie goes to the attacker) and points are awarded for the round.

The game ends when one player has scored enough points to be crowned 'Ruler of Ravenna.'
Play it for free on Tabletopia.com
The Dream
[Shaylin the Wise]
Every night I have the same dream, a Dragon of pure light calls my name. When I draw near, she tells me that Ravenna will be the center of the world and we will lead all mankind.

She shows me a great city that shines with the same pure light as she. I'm miles above the city, yet I can see into every shop, every house and every school. People are laughing and happy. Then the Dragon gently grabs my arm and points to the east.

A great darkness is swallowing the earth, destroying everything as it spreads. The Dragon whispers that only Ravenna will be able to stand against the darkness, and only if we are united.

I wake up when the darkness reaches the edge of the great city and I am in my bed, in a wasted land that has choked on the blood of it's own sons and daughters for over a hundred years.

[The Kellmaran]
Yet tomorrow you will lead your troops into battle against their countrymen. Your dream makes you more guilty then any of your predecessors.

[Shaylin the Wise]
I will see Ravenna united.

[The Kellmaran]
No.
I've had the same dream, but in mine I was never told to spare you.
Play it for free on Tabletopia.com